Are you interested in the latest information on product recalls? Do you want information, tips, and tricks about navigating the world of being a parent? Then you should friend us on Facebook! We will be sharing lots of information there!

Reflux? Colic Symptoms?
Ask me about Liquid Aloe.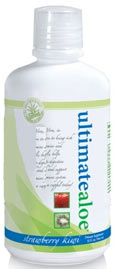 About Newborn & Family Care
Newborn & Family Care of New England, LLC is a group of women who assist expectant women during labor and provide support to her, the infant(s), and the family after childbirth.
Newborn & Family Care was founded in 1983 by Barbara Feldman of Needham, MA. Under her direction, for 25 years, the staff at Newborn & Family Care nurtured, educated and assisted many new moms with their infants, multiples, and their families in Boston and surrounding towns.
Our current staff includes birth doulas, postpartum doulas, and experienced family caregivers with over 100 years of collective experience. Each professional is carefully screened and matched to the needs of the family.
Now owned and managed by Kathy Mehler of Franklin, MA, Newborn & Family Care of New England, LLC is licensed by the Commonwealth of Massachusetts. All staff is required to have a CORI (Criminal Offender Record Information) screening, to maintain professional liability insurance, to sign a client family confidentiality agreement, and must have superior references.
Newborn & Family Care of New England, LLC
PO Box 8, Wrentham, MA 02093
Ph: 800-479-4989
kathy@newbornfamilycare.com