About Newborn & Family Care
---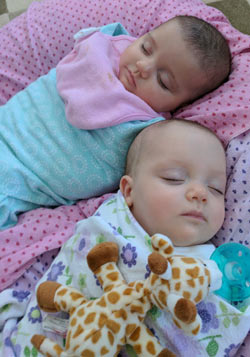 Newborn & Family Care was founded in 1983 by Barbara Feldman of Needham, MA. She saw a need to help new moms while being an administrator in an Obstetrician's Office. She was asked many times if she knew of anyone to help at home with a new baby. Barbara created a nurturing, confidential in-home service offering successful education in the care of their new babies.
I joined Barbara's team many years ago, responding to a newspaper advertisement looking for caregivers to work with new moms and their babies. This was a great way for me to supplement my income while fulfilling a deep need to help moms and to be with little ones. I had previously mothered 3 children of my own, and fostered 16 other babies and children. During the past 25+ years, I have had the honor and privilege to work with many families. Sometimes for a few days, other times for several months. I love every new baby and every new situation that they bring.
Barbara Feldman and I had a wonderful working relationship, and, after 20 years of service, allowed me to take over the Business when she retired. I created the website, obtained a license from the Commonwealth of Massachusetts, took training for CORI (criminal offender record information), and attended many seminars and conferences in the pursuit of learning up to date trends and theories on the care of preemies and newborns.
Several years ago, someone introduced me to the word, "doula", which is Greek, meaning "woman of service". I researched a professional organization, DONA, (Doulas of North America) and completed the DONA training. Since that time, I have become a member of CAPPA (Childbirth and Post Partum Professional Association), as well as, Multiples of America which are two other International Educational Organizations devoted to quality perinatal education.
There are several caregivers that have continued to work with me both from the original staff with Barbara, as well as, newly hired women eager to learn and who continue to give excellent service to our client families.